Internet Download Manager - download manager for downloading files from the Internet
Latest version: Windows: 6.40 Build 7 | Android: 6.88 |

Report a new version of the program




Edited news: 25-01-2022, 04:03

Reason: Update version for Windows.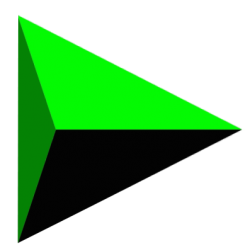 Internet Download Manager (IDM) is a trial version of a download manager designed for downloading files from the Internet. Using the built-in IDMan algorithm, you can significantly increase the speed of downloading files compared to other similar download managers.
Many will say that Internet Download Manager (IDM) is an impressive program, as it gives you the ability to download any type of file, video and audio, and even resume downloading after a break.
In search of an effective download manager, you should look at Internet Download Manager (IDM), known for its high speed and simple interface. There are many reasons why you need to stop the choice on this download manager. Here are just some of them:
Supports all popular applications and browsers.
This download manager supports all popular browsers, including Firefox, Chrome, IE and many others. Users can integrate it into any application to use advanced browser features.
To start the download, you just need to click on the link in the browser.
Installing this download manager is very easy, because the installation wizard has all the necessary settings.
Automatic check for viruses.
With this option, there is confidence that all downloaded files do not contain Trojans and viruses. This download manager checks every file after the download is complete.
This download manager uses dynamic file segmentation technology, which allows you to increase the speed up to 5 times compared with the usual download speed.
The ability to pause and resume any download.
Interestingly, this download manager allows you to pause and resume downloads that have been interrupted for any reason.
This allows the user to set the time when the download manager has to connect to the Internet and download the desired file. In addition, it is possible to set the time to disconnect from the Internet and turn off the computer after the download is complete.
Overall, Internet Download Manager (IDM) is a great download manager that allows you to download files quickly and safely.

28-07-2019, 13:05