Internet Download Accelerator - solves the problems of downloading files from the network
Latest version: Windows: 6.22 |

Report a new version of the program




From AboutSoft idasetup_6_22_aboutsoft_top.exe 




File data on virustotal




From AboutSoft Portable ida_portable_6_22_aboutsoft_top.zip 




File data on virustotal







Portable from the official site


Edited news: 23-01-2022, 14:33

Reason: Updating versions for Windows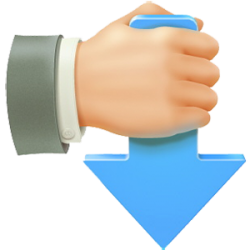 Internet Download Accelerator is a shareware utility that solves the main problems of downloading files from the network: maintaining the maximum download speed, resuming when the Internet connection is lost and efficiently sorting the downloaded files. From many other download managers, Internet Download Accelerator stands out for greater efficiency and a friendly, easily customizable user interface. Also important is the fact that the program was created by the Ukrainian development team, especially for users from the post-Soviet space.
To download files from the network, the Internet Download Accelerator uses HTTP, HTTPS and FTP protocols. In order to increase the download speed, the program uses multi-threaded download technology; when it is used, the downloaded files are divided into separate streams that are loaded in parallel, which allows to increase the download speed many times. Even with an unstable connection to the Internet, the program will allow you to resume resuming without losing already downloaded information.
Also important is the ability to integrate Internet Download Accelerator into the main web browsers: Firefox, Google Chrome, Yandex Browser, Mozilla, Opera and many others, providing advanced features for downloading files, compared to the standard downloads of these browsers. In addition, the program controls the clipboard, tracking links you copied. Internet Download Acceleratorprovides the ability to download music and videos from almost any site. The program allows you to easily but effectively manage various categories of downloads. The automatic file type identification function sorts files by standard (by file type) or user-specified categories. The user can set any number of categories and any level of their nesting.
The program also provides the user with:
password manager
download scheduler to set up scheduled work
convenient tool for working with FTP servers
tool for remote add downloads - Remote Download
Web Browser Toolbar - IDA Bar
22-06-2019, 12:45