Kodi - multi-platform media player
Latest version: Windows: 19.1 | Android: 19.1 | macOS: 19.1 | iOS: ARM - 18.9 / ARM64 - 19.1 |

Report a new version of the program






Edited news: 6-07-2021, 06:01

Reason: Updated versions for Windows, Android, macOS and iOS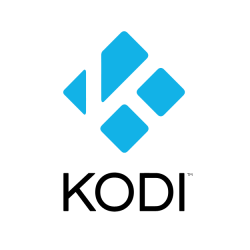 Kodi is a multi-platform program that acts as a media player and software using open source. Also, its interface provides convenient use of various audio files, photos and video files that are located on a computer, optical disk, located on a local network or the Internet. It is possible to control it using the remote control.
Kodi is one of the most common alternatives to Windows Media Center, which was created by Windows, and Front Row, created by Apple. This program can support many different custom designs, as well as third-party plugins that have been created by enthusiasts.
Kodi's initial task was to use it as a media center on the first Xbox, but then the developers made it cross-platform - and now it is available on operating systems such as Windows, Android, macOS, iOS and others. Until version 13 (inclusive), the program was known as XBMC (derived from the first name of Xbox Media Center).
Cost
Kodi is a program that has a GPL 2 license, so it belongs to the category of free redistributable software, which is why there is no need to buy it through third-party sites, because the newest version is publicly available on the Kodi official website free.
Supported File Extensions
Kodi supports many different file extensions, among them there are those about which almost no one knows. The full list can be found on the Kodi website:
Images - PNG, JPG, JPEG, BMP, GIF, ICO, TIF, TIFF and others;
audio formats - M4A, FLAC, AAC, STRM, RM, MPA, WAV, WMA, Ogg, MP3, MP2, MOD, AMF, 669, DMF, DSM, FAR, GDM, IMF, IT, M15, MED, OKT, S3M, STM and many others;
video files - NSV, TS, TY, STRM, RM, RMVB, IFO, MOV, PVA, WMV, ASF, ASX, OGM, M2V, AVI, DAT, MPG, MPEG, MP4, MKV, AVC, VP3, SVQ3, NUV and other formats;
playlists - PLS, M3U, WPL;
images of various disks - CUE, NRG, IMG, ISO, BIN.
4-11-2019, 03:09