uTorrent - fast file downloads
Latest version: Android: v6.8.0 | macOS: 1.8.7 Build 43796 Intel Mac / 1.6.5.27624 PowerPC Mac |

Report a new version of the program




Edited news: 6-04-2022, 10:27

Reason: Android version update, added xapk version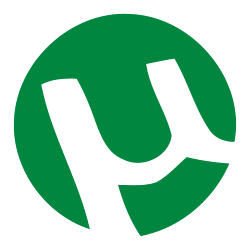 For the first time, the publicly available version of this client was released on September 18, 2005. After six and a half months, PeerFactor signed a contract with the developer, Ludwig Strigueus, to develop applications for distributing content on the global network.
Since 2011, users have been able to send files via BitTorrent protocol. This was a real breakthrough in the transfer of information: sending "piece by piece" approached people with even the slowest computers.
Briefly about microtorrent
uTorrent works on several platforms: Windows, IOS, Android, Mac OS and Linux (server version). Among the programs of peer-to-peer networks, it is downloaded the most. He achieved popularity due to high functionality and low weight.
Client features:
work without interruption when downloading up to five thousand torrents;
creating your own hands;
functionality in 66 languages;
convenient interface settings;
distribution of supersides;
proxy support;
Unicode and UPnP support for Windows;
the ability to boot from a flash drive;
statistics for viewing used traffic;
advanced autonomic shutdown options;
caching setting;
streaming video files;
availability of ratings and ratings, comments;
change in download speed limits.
A file search is built into the application, but more often it downloads torrents from third-party resources on the Internet.
The client is convenient and easy to learn. The menu is standard: settings, help, windows with distributions and with parameters of each of them. The developer recommends upgrading to the Pro version - it has more useful features.
Advanced version
Twenty dollars a year will have to pay for early streaming, built-in file conversion, antivirus and no ads.
Program installation
Download the program from the developer page. The standard installer opens. Don't miss an important step: add uTorrent to Windows Firewall Exceptions to download content. During the installation process, an offer for downloading the partners' software may come out.
Install the client on a powerful hard drive: performance will be peak. An external disk or flash card will severely curtail the capabilities of the program.
uTorrent for Android
The mobile version has a similar interface and good settings. You can search for files in the system or download them from the browser. From the settings - limiting the use of mobile traffic, then the download will go only when accessing wi-fi.
The application can manage downloads (stop and cancel), shows information about the selected download, displays the process as a percentage and finds files in the device library.
uTorrent for iOS
So far, only the Remote version exists for this platform. But remotely controlling downloads on a computer is also convenient.
22-06-2019, 12:27