Open Hardware Monitor is a free program for monitoring the status of individual computer elements.
Latest version: Windows: 0.9.6 |

Report a new version of the program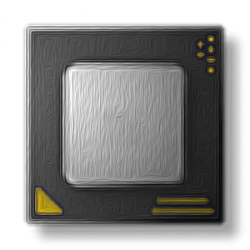 Open Hardware Monitor is a free program used to monitor the status of individual computer elements. It allows you to quickly diagnose all the main components of the device. Using the utility is especially important if the gadget freezes during operation, does not respond quickly enough to commands, or heats up very quickly.
By downloading Open Hardware Monitor for free from the official site, the user gets the opportunity to track information from temperature sensors installed on his computer, evaluate the speed of coolers, the voltage supplied to the PC, the clock speed, the presence and characteristics of installed drives, their load and many other parameters. It only takes a few seconds to get data about all monitored components.
This program is adapted to work with all models and modifications of "iron" used in modern technology and allows you to obtain information about the peak temperatures of various components. The utility monitors data from temperature sensors of the processor, video card and hard drive. If necessary, it can present information in the form of graphs, which allows you to visually assess the load on individual components during the selected time interval.
All information removed by the program is reflected in real time and can be displayed on the monitor desktop or in the system tray. The tree list reflects system components and the information read from them. For detailed information, just click on the selected item. If necessary, you can rename or hide individual components. Renaming is recommended in Latin letters. The utility working window is scaled and minimized without any problems.
Open Hardware Monitor does not require installation, it works effectively with all varieties of Linux and popular versions of Microsoft Windows (XP, Vista, 7, 8, 8.1, 10). If necessary, you can configure the utility to start automatically in the background when the computer is turned on.
The developers of the program quickly respond to the appearance of a new hardware and regularly update the utility, providing a high-quality collection of the necessary information.
29-06-2020, 02:43