ALLPlayer - multimedia player
Latest version: Windows: 8.9.0 | Android: 1.0.11 | iOS: 1.0.3 |

Report a new version of the program





Edited news: 1-02-2022, 14:55

Reason: Windows version update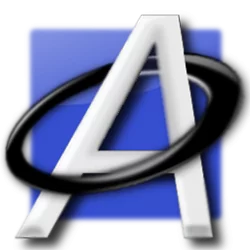 ALLPlayer is a multimedia player from ALLPlayer Group Ltd (Polish developers). It was created in 1998. Since then it has been constantly updated and is in great demand.
General description
The name is consistent with the content. The player downloads and allows you to view almost any video content. The program is licensed by Freeware, i.e. free, although you will have to pay for downloading the missing codecs when using it.
The player has an intuitive interface even for a beginner, and the option allows to some extent improve the playback file. The program requires minimal system resources, weighs about 50 MB. Suitable for almost all users of Windows computers (including Windows 10, XP and Vista), owners of Android phones and tablets, and owners of "apple devices".
There is no portable version. In some languages localization is rather weak.
Features and Features
The main ones are:
The program does not use the built-in Windows Media Player for playback but works directly with DirectX.
The player has almost all the codecs needed to play the vast majority of audio and video files.
If missing codecs are detected, the player allows you to find and download them. It's not free.
It is possible to watch video without downloading files to the hard drive.
Able to play video from torrents. To do this, just drag the appropriate files into the player window.
Subtitle download is available in any selected language.
Password protection of playback files is provided, this will not allow children to watch adult films.
You can download videos and playlists from YouTube.
There is an online radio. Hundreds of radio stations.
DVD Creation Wizard.
Smart subtitles. This refers to the ability to control the speed of their playback and create their own subtitles, as well as the function of reading subtitles. For the latter, a regular speech synthesizer - "Lector" is involved.
Subtitle autoload (only in Poland).
Download the program is best from the official site. At the center of the page is a large button. She suggests doing this on Windows computers. To the right, there are buttons for downloading ALLPlayer to Apple devices and Android devices.
20-11-2019, 03:29