VLC Media Player - A Popular Multimedia Player
Latest version: Windows: 3.0.16 | Android: 3.4.3 | macOS: 3.0.16 | iOS: 3.2.13 | Windows Phone: 3.1.2

Report a new version of the program







Edited news: 30-01-2022, 07:43

Reason: Updating version for Android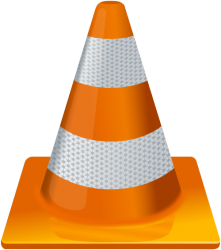 There is every reason to call VLC Media Player the most popular program for playing multimedia. And this is true, given the wide possibilities that it provides, remaining a completely free application. The player does not have any types of payments, including no ads in the program interface.
VLC Media Player can play not only popular video and audio file formats, but also CD / DVDs and even streaming video from the Internet. At the same time, he does not need additional codecs - everything that is needed for full work is in the installation package.
VLC has a few advanced features. Here is a small part of them:
the player allows you to flip the picture of the recording or change the aspect ratio;
has settings to improve image quality;
takes screenshots;
allows you to save streaming video to your hard drive;
has a graphic equalizer;
through VLC, you can watch television using IPTV technology.
And much more.
One of the tangible advantages is the ability to play even damaged files, for example with damaged indexes.
VLC Media Player can be used not only as a player, but also as a server for broadcasting audio and video stream over the network (IPv4 and IPv6 protocols are supported). In this case, the most common multimedia output and conversion formats are used, which allows you to stream to a wide range of devices.
The project started as a student in 1996. Two years later, the application code was completely rewritten, and in 2001, VLC became an open source project. Open source means no spyware. Since 2009, the project has become autonomous and is supported by non-profit organizations.
Download VLC Media Player at the following links:
5-10-2019, 01:51