Zoom Player - a multimedia player for various file formats
Latest version: Windows: 16.5.0 |

Report a new version of the program



Edited news: 1-02-2022, 14:41

Reason: Update version for Windows.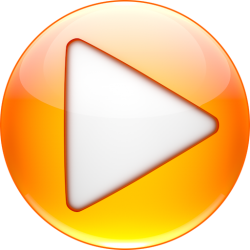 When watching a video or a movie, such a problem may occur that an already installed player will not be enough to watch. Indeed, it is often impossible to adjust the necessary parameters for yourself. For such situations, a powerful and flexible media player - Zoom Player was invented. Some operating systems on phones encode video in their own format, which will sometimes be difficult to play on another operating system.
Zoom Player is a functional utility that is a multimedia player for various file formats, even the most little-known (DAT, VOB). The database of the program has more than 90 formats that are constantly updated.
The utility belongs to the trial type. Developers provide free access to the program for 30 days. But the free trial has its own functional limitations. The user can use the basic functions of the utility, such as processing and creating labels in audio and video files, supporting most formats of audio files, creating bookmarks in the video so as not to lose the moment that the user stopped. Some may compare Zoom Player to those already installed on Microsoft's Media Center computer.
Speaking about the paid version of the utility, there are two versions. The very first one is a paid version, which includes full updates for one year and full functionality. The cost of the program is about $ 33. The second version is a version that has absolutely no limits. The program installs updates on its own. And in this version, the utility serves for life. The cost is about 75-80 $.
It is worth noting that now many applications that are associated with improving the computer or playing any files, have problems and failures when installing updates. Many developers create a special cloud server where all updates with signatures are stored, which has been changed in them, and in case of unsuccessful updates, the user can download the necessary and verified version to their computer. This feature is very useful in today's digital world.
Zoom Player is compatible with any version of Windows.
11-11-2019, 03:21