VSDC video editor - a convenient program for editing video and audio
Latest version: Windows: 64-bit - 6.9.5.382 / 32-bit - 6.9.5.381 |

Report a new version of the program



Edited news: 1-02-2022, 16:19

Reason: Update version for Windows.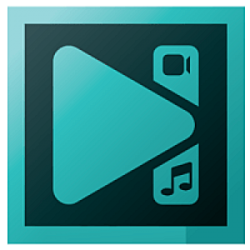 VSDC Video Editor is a multifunctional tool for processing video and audio files and converting them to other formats. This program runs on the Windows platform and is available in two versions: Free and Pro (paid, has advanced and improved functionality).
Both software developments have a colorful and intuitive interface. To master the basics of working in the VSDC video editor is quite simple even for a beginner. The program contains useful tips, a step-by-step user guide. The big advantage is the lack of ads automatically embedded in the video.
VSDC FREE
According to the classification of licenses, this program is free. This video editor is perfect for both home and office use. Using it, you can perform the following operations:
Crop video, combining various files into one movie.
Create slides.
Trimming audio.
Convert to various types of formats (more than 8 most popular extensions).
Record video and audio from external devices.
Screen Recording.
A wide variety of visual effects.
Ability to insert tooltips activated with mouse clicks.
Add text, overlay music, and more.
According to user reviews, the functionality of the free version is quite enough not only for use at home. Nevertheless, an advanced, paid version will be useful for professionals.
VSDC PRO
This type of video editor for classification of licenses belongs to commercial ones. It has the following advantages:
Increased information processing speed. Creating a video takes less time.
Advanced image correction system.
Advanced movie editing features.
Voice Recording.
Improved resolution.
Mask tool. It allows you to hide some parts of the image, to produce blur.
Create a background for video broadcasting.
Professional technical support.
There is a paid version of $ 19.99.
5-12-2019, 05:48