WiNToBootic - a program for creating bootable packages of the operating system on removable media
Latest version: Windows: 2.2.1 |

Report a new version of the program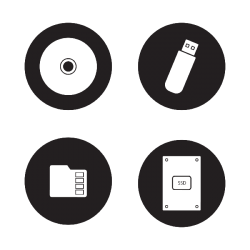 WiNToBootic is a utility program from the Boot managers category, the main purpose of which is to create bootable operating system packages on removable storage media.
In situations where there is a need: if there are problems with the work, the PC will boot from the source CD, flash drive; installing or reinstalling the system, start working with a CD / DVD or Flash source; Create archive boot images of a stable system.
It should be noted right away that the utility is intended for operating systems Windows 7, 8, Vista. It is distributed free. The size of the executable file of the program is not much more than 1.0 MB. Works with the most used disk images.
The official website for downloading and getting acquainted with the program at this link.
What features of work should be expected from WiNToBootic:
Working with the Windows operating system, pre-installation environment PE2, PE3, PE4.
A wide selection of media used: CD, DWD drives, memory cards, flash drives, external hard drives.
Quickly create a boot image or boot archive.
Creating a boot file is possible both from the installation disk image, formats: iso, mdf, img, dmg, bin, nrg. So are user-marked folders and distribution files available on the computer.
Large selection of settings and configurations before starting to create a boot file. Ability to format removable media before work.
The program is an executable file, does not require preliminary installation. It is launched from the hard drive of a computer or portable storage medium.
Extreme simplicity of the interface, the sequence of stages of creating the installation image.
The disadvantages are:
It is not possible to create boot images on Android, macOS, iOS, Linux systems. For these systems, the program is not localized.
There are no functions for checking the record for errors in this utility.
Built-in media formatting function cannot format disks with FAT32 file system in NTFS.
2-03-2020, 04:22