MSI Afterburner - a program for overclocking and monitoring video cards
Latest version: Windows: 4.6.4 | Android: 1.1 |

Report a new version of the program




Edited news: 23-01-2022, 14:44

Reason: Updated version for Windows.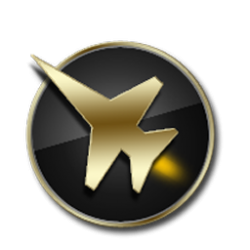 MSI Afterburner is a program that is used to overclock video cards. In addition, it has a few other equally useful features. The program is responsible for the speed of the fans and their adjustment, video recording, computer performance testing. The list of video cards with which the application is compatible is very wide. For example, it includes graphics adapters Asus GTX 550 ti, GTX 1060 6GB, GTX 660, and so on.
Someone might think that the study of the video card is a dangerous occupation. But in fact, going beyond its limits is not so much dangerous as it allows the video card to give up on a maximum without harm to the computer. The program can provide access to most of the system and computer subsystem settings. The utility will help find the perfect balance between performance and temperature.
The user interface of the program presents several categories: memory frequency, frequency of the graphic core of the processor, chip temperature. The program interface is very convenient and intuitive. Below are all the graphs that display the status and other characteristics of the card. The program has one very interesting feature - the power consumption limit, but it will work if your video card supports it.
The essence of this regulation is that the maximum power supplied by the graphics adapter is adjusted. Thus, we insure the chip against overheating. Fan adjustment is a key factor in the operation of a video card. With MSI Afterburner, you can manually achieve device cooling for optimal performance.
Now, a new MSI Afterburner program has been released for one of the video card series. For them, a special overclocking scanner OC Scanner was proposed, which can automatically search for high settings for stable computer operation. This overclocking will help increase the frame rate in the game.
The program also has a hardware monitoring module that provides very important information about the state of the video card: temperature, load level, frequency of operation, supply voltage. The user can choose which data he wants to see, and which does not, during the game, the data selected by the user will be displayed.
24-07-2019, 12:51