Switch Off - helps to work with a computer at a distance.
Latest version: Windows: 3.5.1.950 |

Report a new version of the program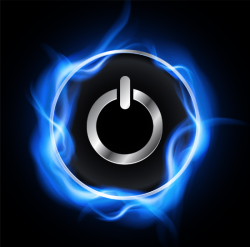 Switch Off is a universal program for working with a computer at a distance. The program is free - this means that all the functionality of the program is open to the user for use and he will not have to pay for anything. The author himself calls his application "lightweight software." Which, by the way, is true.
Switch Off is really small and does not have special software requirements for your computer, which is why this program can be installed on all Windows updates, starting from Windows 2000 and ending with the latest version of Windows 10.
Speaking about the functionality of the program, you might think that it will be limited, but this is not so. The program provides remote access to your computer through a closed web interface, that is, access to the computer will be protected by a password that the user will set. This feature is provided by the integrated HTTP server. You can control the computer from the phone or from another computer.
During remote access, the user can restart the computer and turn off, but before that, all data and files should be saved, because the program does not yet can save them automatically. Switch Off allows you to not only control the computer remotely, but also create plans and tasks for the day. You can download Switch Off - it is also a scheduler.
The program interface may seem simple, because it will be intuitive even for a beginner, not to mention a professional user of such programs. I would like to note that the installation of the program takes place without any extra visits to the Internet. Problems with the installation of Switch Off should not arise, again, intuitively, you can figure it out.
Not all application developers store updates in the archive, but the developers of this utility thought about possible failures on devices during the update. On the site you can find the archive of all updates of the Switch Off application and install the version that was without failures, if you had it before. In each previous version of the utility it is written what was fixed or added. It is worth noting that the application cannot be installed, that is, it can be run from a portable disk on another computer. For this, special versions are also provided on the site.
23-10-2019, 05:42