UltraISO - program for working with disk images
Latest version: Windows: 9.7.6.3829 |

Report a new version of the program



Edited news: 18-10-2021, 00:23

Reason: Update version for Windows.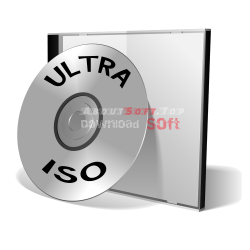 This program for creating CD / DVD images and working with them is one of the best of its kind, since it provides the user with a wide range of actions with media images, such as creating, editing, converting CD / DVD images. In addition, it works with more than 30 different formats, such as .ISO, .BIN, etc. In addition, it has a simple and easy-to-use interface. UltraISO with all this makes emulation and recording of discs possible, which is very often required by many users. The program is not free and costs $ 30, but there is also a demo in which you can interact with images with a capacity of less than 300 MB.
Supported formats: .ISO, .BIN, .CUE, .NRG, .MDF, .MDS, .IMG, .CCD, .SUB, ISO-images with compression .ISZ (own format), .DMG, .DAA (PowerISO) , .UIF (MagicISO), layered images. It is possible to create checksum files .MD5.
.ISZ is a personal UltraISO format that uses ZLIB or BZIP2 to compress information.
Supported discs: DVD-R / RW, DVD + R / RW, DVD-R / + R DL, DVD-RAM and CD-R / RW.
Functions:
Duplication of CD / DVD-media in the ISO image.
Create ISO images from files located on a CD / DVD or hard drive.
Edit existing ISO files by adding, cleaning, and creating files or folders.
Create small zisofs (.ISZ) images.
Create bootable CD and DVD images.
Constructing a bootable USB-HDD or bootable HDD from a bootable media image (only possible with DOS, Windows NT and syslinux boot sectors).
Transform. .BIN, .IMG, .CIF, .NRG, .BWI, .DAA, .DMG, .HFS and other formats into a regular ISO image.
Complies with all ISO 9660 grades and Joliet expansion.
Improved ISO image file systems to save disk space.
Can use images as virtual disks.
Command line support.
System requirements:
Digit capacity: 32bit / 64bit.
Language: multilingual support.
Operating system: all versions of Windows, starting from 98.
You can download UltraISO from the official site, you can also purchase it there and learn more details.
9-07-2019, 13:58