HP USB Disk Storage Format Tool: Key Features
Latest version: Windows: 6.0 / 2.2.3 |

Report a new version of the program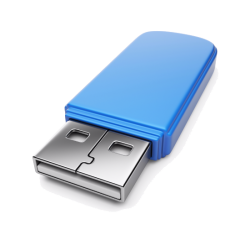 In the process of daily operation of disk devices, memory cards, flash drives and other means of storing information, it becomes necessary to deeply format them. In this case, one must always remember the inevitability of the complete loss of information stored on the medium. For such a case, in addition to the built-in, external software is developed that is released to the market by third parties.
HP USB Disk Storage Format Tool is one of the technical software utilities that will allow you to not only format any storage medium, but also create a USB flash drive for loading the operating system. The advantages of this small utility include the fact that it does not require direct installation on a computer but works with drives via USB ports. It has all the standard tools for working with disks (selecting the disk needed to format, specifying a name and renaming a drive, maintaining existing file systems, etc.) included in the tool built into OS Windows. To work with the utility as a boot device, you need to set the priority boot flag in the BIOS Setup.
The special features of this utility include the following:
Creates partitions of arbitrary capacity of the FAT file system. You can set the partition size to more than 32 GB.
It scans the disk, detects errors in the allocated memory areas, and corrects them.
Completely permanently deletes media information, clearing and checking it.
It is combined in work with disks of all known manufacturers of any brands.
Performs forced formatting of the drive, despite its immediate use by the operating system.
The main purpose of the formatting utility is to help identify a disk or any other storage medium when the OS does not see it.
The status of the HP USB Disk Storage Format Tool is declared as "free" - freeware - supports a full range of functionality. The official developer is Hewlett Packard Company.
The program HP USB Disk Storage Format Tool has a positive response among users who solve problems of this type, worthily declared itself and occupies one of the leading places in the family of such utilities.
5-11-2019, 05:52