Final Cut Pro - for professional editing of video files
Latest version: macOS: 10.6.1 |

Report a new version of the program



Edited news: 3-02-2022, 15:39

Reason: Version update for macOS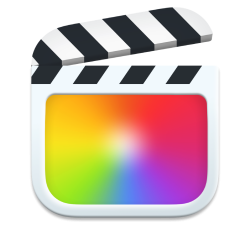 Final Cut Pro is the brainchild of Apple and has established itself as one of the best software used for professional editing of video files. Many feature films have been released thanks to this program. The license of the program is proprietary, in the AppStore you can download a free version of the program, which can be used for a month. The complete software package will cost $ 299.
The look is quite like iMovie, which is free, which will allow you to quickly master Final cut Pro. This is especially important when a user transitions from a basic editor to the most professional one.
The program works great with effects such as:
sound;
video sequence;
transitions;
credits.
Also, important is the fact that you can add modules from unofficial manufacturers to the software. The built-in decoder can output any video format for uploading to popular services, including YouTube, Facebook and others.
The main highlight of the Final cut Pro tool is its well-developed support for VR - virtual reality - in 360 degrees. The program fits perfectly with modern VR headsets, as well as with 360-degree video cameras. You can also embed 3D objects, titles, and use 360-degree video effects such as glow, shadow or blur into the finished video with a 360-degree view.
Among other things, the program does an excellent job of processing high-definition HDR video files. At the same time, color and sound adjustments and management are performed at a professional level.
Final cut Pro has a wide range of benefits. The built-in decoder allows you to create small files without losing the original quality. A large list of supported formats and libraries allows you to open any file and make a unique processing. Color adjustments will not cause color distortion, and you can preview any effect without applying it to the original file. But the main advantage of the program is its highest performance. The software is based on multicore processing. This eliminates the appearance of brakes and crashes during rendering or preview.
MacBook Pro owners will experience the beauty of touchpad support. The Touch Bar changes depending on the work you are doing. Final cut Pro takes pride of place among the leaders of similar programs, which makes it an indispensable and multifunctional editor.
19-01-2021, 01:34