SMPlayer - player for audio / video files
Latest version: Windows: 21.1.0 |

Report a new version of the program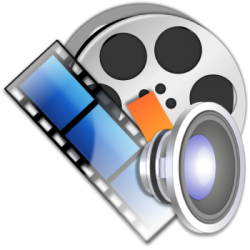 SMPlayer is an interesting player for audio / video files based on the MPlayer engine. The program perfectly copes with playing almost all available audio / video formats without the need to install additional codecs or filters (AVI, MKV, OGM, MPEG, VOB, ASF, MOV, WMV, MP3, OGG, etc.).
SMPlayer also plays DVDs and Internet streams equally well. Much attention was paid to displaying subtitles for films in the program. Many of their formats are supported, including SRT, SUB, SSA, subtitles embedded in Matroska files, DVD subtitles, and more. Text can be freely enlarged, change its color or font. One of the most interesting features of SMPlayer is the ability to remember all the settings of the files being played, the moment the playback stopped, the font size in the movie, etc.
The rich functionality for interacting with subtitles in films and clips distinguishes this player from its analogues on the market today. This function deserves special attention, since not many players are able to provide such a unique function. SMPlayer is very stable.
When the development of the player began, the code was taken as the progenitor of UMPlayer, which had a built-in search engine YouTube. SMPlayer took over these features and continues to improve. One of the latest significant innovations has become support for streaming multimedia. The player is very easy to use. With the Firefox extension, you can directly open YouTube links with just one right click. On other pages, also, if there was a link or next to an already playing movie or clip (clip), you can open the video in the SMPlayer menu.
SMPlayer has a built-in screenshot (the ability to take screenshots), but you cannot take a picture of an interesting moment in a movie using printscreen or other programs. In this case, you need to use the player settings. The authors of the program have a built-in security program that protects against many viruses. Videos of almost any format are played smoothly, damaged frames are skipped, and so on. The program installer does not offer to install strange applications, as it is in many popular programs and utilities, only codecs, no ads, no nerves.
17-12-2019, 06:15