Latest version: Windows: 21.1.0 | Report a new version of the program
Edited news: 10-02-2021, 06:45

Reason: Windows version update. Added data on files on Virustotal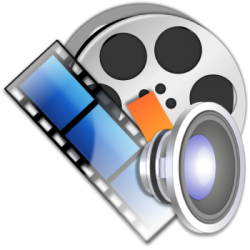 SMPlayer is an interesting player for audio / video files based on the MPlayer engine. The program perfectly copes with playing almost all available audio / video formats without the need to install additional codecs or filters (AVI, MKV, OGM, MPEG, VOB, ASF, MOV, WMV, MP3, OGG, etc.).
SMPlayer also plays DVDs and Internet streams equally well. Much attention was paid to displaying subtitles for films in the program. Many of their formats are supported, including SRT, SUB, SSA, subtitles embedded in Matroska files, DVD subtitles, and more. Text can be freely enlarged, change its color or font. One of the most interesting features of SMPlayer is the ability to remember all the settings of the files being played, the moment the playback stopped, the font size in the movie, etc.
The rich functionality for interacting with subtitles in films and clips distinguishes this player from its analogues on the market today. This function deserves special attention, since not many players are able to provide such a unique function. SMPlayer is very stable.
Read more