Latest version: Windows: Graphics Suite 2021 | macOS: Graphics Suite 2020 | Report a new version of the program
Edited news: 10-07-2021, 01:58

Reason: Update version for Windows.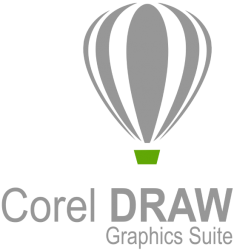 Combine your creative skills with the unique features of CorelDRAW Graphics Suite for developing graphics and page layouts, photo editing, and website building. With enhanced support for Windows 10 and displays on multiple monitors and in 4K resolution, the package allows novice users, professional graphic designers, small business owners and enthusiasts to easily get professional results in a short time.
Take the first step
Starting with CorelDRAW Graphics Suite will be equally easy for both beginners and experienced designers. Learn the basics, find out what's new in the getting started guide, or use the special Corel product user guide. Instantly achieve greater productivity with a workspace tailored to your own workflow and take advantage of high-quality materials and comprehensive educational resources.
The possibilities of using the package go far beyond creating vector graphics and preparing page layouts. Thanks to the Corel Connect browser, you can quickly find the elements needed for a project on disk, on a local network, or in a resource center. Open type tools allow you to perform contextual and stylistic character replacement, use ligatures or ornaments, while maintaining compatibility . On the other hand, Corel Harmonies tools allow you to create an additional color palette for already selected elements with one click and change the color spectrum of the entire project, while maintaining differences in shades. There is also a new palette of object styles from which we can easily change all the attributes of objects of interest to us.
Read more